Professional Bathroom Tile Services in Venice, Sarasota County FL
Bath Tile Services in Venice, Sarasota County
We specialize in providing high-quality bath tile installation services for both domestic and commercial customers. Our team of experienced professionals uses the latest tools and techniques to ensure that every bath tile installation is done to your exact specifications.
With years of experience in the industry, we have developed a reputation for providing exceptional bath tile services to our clients. We understand that every bathroom is different, and we have the expertise to install bathroom tiles of all sizes, shapes, and materials. No job is too big or small for us, and we take pride in delivering the highest standards of workmanship.
Our bath tile experts are always on hand to guide you through the process, from selecting the perfect tiles to the final installation. We work closely with our clients to understand their specific needs and preferences, ensuring that the end result is a beautiful and functional bathroom that meets their expectations.
Whether you're looking to remodel your existing bathroom or are building a new one, our bath tile services are tailored to meet your unique requirements. We offer a range of bath tile installation services, including shower tiles, floor tiles, backsplash tiles, and more.
We are committed to providing our clients with exceptional service and quality workmanship. If you're looking for a reliable and experienced bath tile service provider in Venice, Sarasota County, look no further than Venice Bathroom Remodels. Contact us today to discuss your bath tile installation needs, and our team of experts will be happy to assist you. You can call us or fill out the enquiry form on our website to get started.
The Different Types of Bathroom Tiles
Bathroom tiles come in a variety of materials, sizes, shapes, and colors, making it easy to find a design that suits your style and budget. The most common types of bathroom tiles are porcelain and ceramic tiles, which offer durability and ease of maintenance. Mosaic tiles are perfect for adding intricate details and patterns to your bathroom walls or floors. Marble tiles lend a luxurious look to any space, while natural stone tiles offer a rustic and earthy feel. Let's explore each type of bathroom tile below and discover which one that fits your design needs.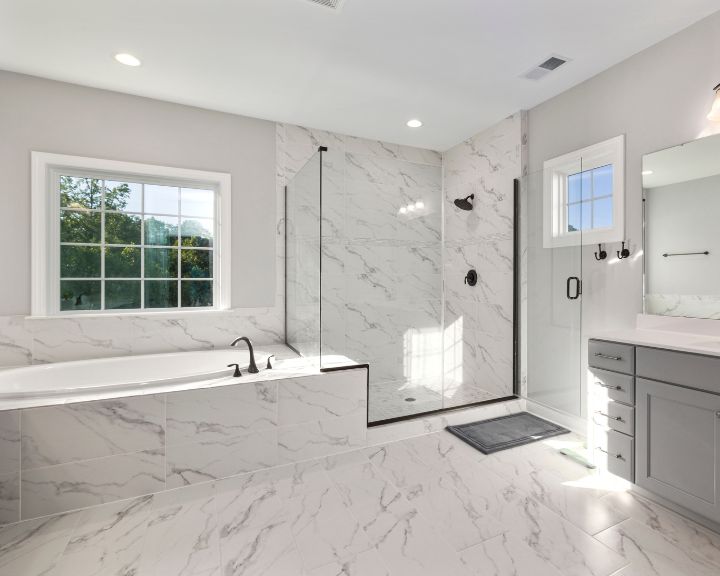 What are the benefits of using tiles in your bathroom?
If you're considering remodeling your bathroom, it's worth looking into the benefits of installing tiles. Not only do tiles offer a wide range of design options to suit any style, but they're also easy to clean and extremely durable. Plus, tiles are a cost-effective choice in the long run, as they require less maintenance and last longer than other materials. With their sleek and modern look, tiles can give your bathroom a stylish upgrade that will last for years to come. Take a look below to explore each of these benefits in more detail to help you make an informed decision.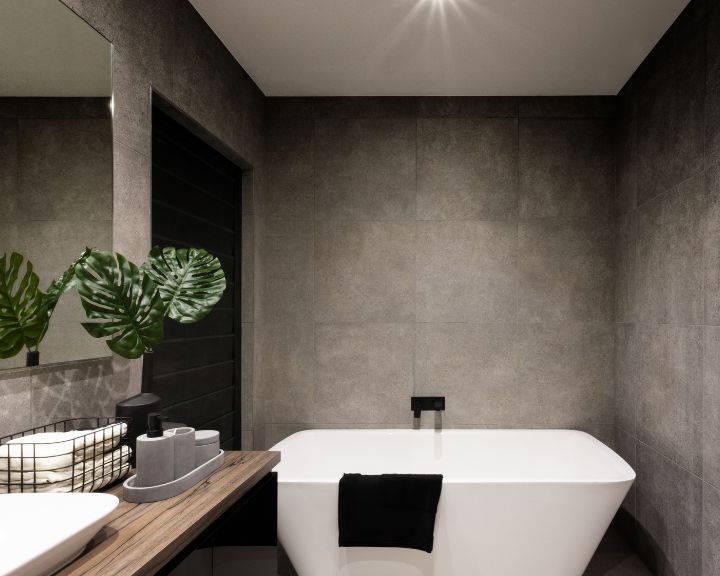 Frequently Asked Questions
Professional Bath Tile Near Me
Venice Bathroom Remodels offers professional bath tile services to help transform your bathroom into a beautiful and functional space. Our team of experienced professionals will work closely with you to design a custom tile layout that meets your specific needs and preferences. We use only high-quality materials to ensure that your new tiles will look great for years to come.
We are proud to serve the following areas:
Englewood

Laurel

Manasota

Nokomis

Osprey

South Venice

Vamo

Venice East

Venice Gardens
Our team is dedicated to providing exceptional customer service, and we take great pride in ensuring that every project is completed to the highest standards.
If you're looking for a reliable and professional bath tile service, look no further than Venice Bathroom Remodels. Give us a call today to schedule a consultation, or fill out our enquiry form and one of our friendly team members will be in touch with you soon.