Bathroom Countertops Venice
Professional Bathroom Countertop Services in Venice, Sarasota County FL
Bathroom Countertop Services in Venice, Sarasota County
Transform your bathroom with stunning new countertops that match your style and budget perfectly. Our bathroom countertop services in Venice, Sarasota County, offer an exceptional experience for both domestic and commercial customers. Our expert team has a wealth of experience sourcing and installing bathroom countertops, using the latest tools and techniques to ensure a perfect finish.
At Venice Bathroom Remodels, we understand that bathroom countertops come in all shapes and sizes, so we offer a comprehensive range of countertop services to cater to every need. Whether you're looking for a simple update or a complete remodel, our team is equipped to handle jobs of all sizes.
We pride ourselves on being able to provide a quality service that is tailored to your specific requirements. From start to finish, our team will work closely with you to ensure your new bathroom countertops are installed to your exact specification. We take pride in our attention to detail, and you can be assured that the result will exceed your expectations.
Our team comprises experts in the bathroom countertop installation process, and they will ensure the process runs as smoothly as possible. We use the latest tools and techniques to ensure the highest quality installation and are committed to providing a stress-free experience for our customers.
If you're looking for a reliable and professional bathroom countertop installation service in Venice, Sarasota County, look no further than Venice Bathroom Remodels. Our team is dedicated to providing a service that is second to none, and we will work tirelessly to ensure your complete satisfaction. Don't hesitate to call or fill out our inquiry form to discuss your bathroom countertop needs today.
What Bathroom Countertop is Right for You?
When it comes to designing your bathroom, choosing the right countertop is an essential aspect. Various bathroom countertops, including granite, marble, quartz, and solid surface, are available. Each countertop material has unique advantages and disadvantages, and selecting the right one can significantly impact the functionality and appearance of your bathroom. Explore the options for bathroom countertops to help you make an informed decision.
Why Choose Us to Install Your Bathroom Countertops?
We understand that choosing the right company to install bathroom countertops can be a daunting task. We pride ourselves on providing top-notch service and using only the highest-quality materials. We have several reasons why we are the best choice, from our commitment to customer service to our competitive pricing.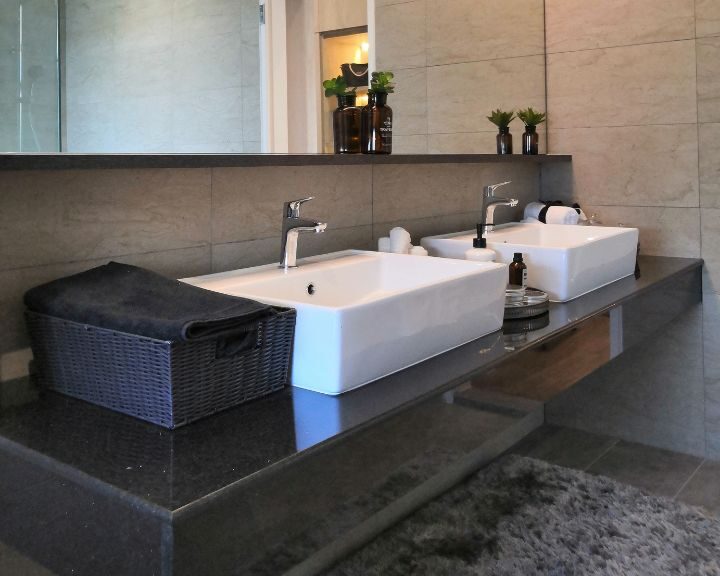 Frequently Asked Questions
Professional Bathroom Countertop Installation Near Me
If you're searching for a reliable and experienced business to fulfill your needs, look no further than Venice Bathroom Remodels. We are a team of experts that take pride in providing high-quality services to our customers.
We offer comprehensive services for your bathroom countertop needs. From start to finish, we take care of everything, from initial consultations and surveys to final touches. Our team is committed to delivering high-quality services and pays close attention to every detail to ensure your expectations are exceeded. We take pride in our commitment to quality and work hard to provide exceptional service every step of the way.
Take a look below at some of the other areas we serve:
Englewood

Laurel

Manasota

Nokomis

Osprey

South Venice

Vamo

Venice East

Venice Gardens
No matter your location, we're here to help you achieve the bathroom of your dreams.
If you're ready to get started on your bathroom countertops, don't hesitate to contact us today. Call us or complete our online inquiry form to schedule your initial consultation. We look forward to hearing from you soon and helping you transform your bathroom into the beautiful, functional space you've always wanted.