Professional Bathroom Design Services in Venice, Sarasota County FL
Bathroom Design Services in Venice, Sarasota County
Transforming your bathroom into a luxurious retreat is easier than ever with our top-rated bathroom design services in Venice, Sarasota County. Our experienced team of design professionals will work with you every step of the way to bring your vision to life. Whether you are looking to completely remodel your bathroom or just update a few key elements, we have the expertise and resources to make it happen.
Our bathroom design services include everything from conceptualization to installation, ensuring that you get the bathroom of your dreams without any hassle. We begin by understanding your preferences, lifestyle, and budget. Based on your inputs, we provide you with a detailed design plan that outlines the materials, fixtures, and layout that will best suit your needs. Our team will then guide you through the selection of materials such as tiles, countertops, cabinets, and lighting, helping you choose the right combination that will make your bathroom both functional and aesthetically pleasing.
Our team has years of experience in designing bathrooms of all sizes and styles. Whether you prefer a traditional, modern, or transitional look, we have the expertise to create a space that reflects your personal style. Our focus on quality and attention to detail ensures that every aspect of your bathroom is carefully considered, from the layout to the finishing touches.
We work with the best vendors in the industry to provide you with top-quality products that meet your needs and budget. Our commitment to customer satisfaction means that we will not rest until you are completely happy with your new bathroom. We take pride in our work, and our testimonials speak to the quality of our service.
Our bathroom design services are designed to make your vision a reality. We offer a full range of services to ensure that every aspect of your bathroom renovation is taken care of. From design to installation, our team of experts will work tirelessly to create a beautiful and functional space that you will love. Contact us today to learn more about our services and to schedule a consultation.
The Different Types of Bathroom Designs
When it comes to designing a bathroom, there are various styles to choose from that can transform the look and feel of the space. Modern bathrooms feature clean lines, minimalistic décor, and sleek fixtures, while traditional bathrooms emphasize elegance, intricate details, and ornate fixtures. Rustic style bathrooms use natural materials like wood and stone, while beach style bathrooms create a relaxed, coastal vibe with soft colors and natural textures. Finally, industrial style bathrooms incorporate raw materials like concrete and metal to achieve a modern, urban aesthetic. Take a closer look below at each bathroom design to discover which style suits your personal taste and home décor.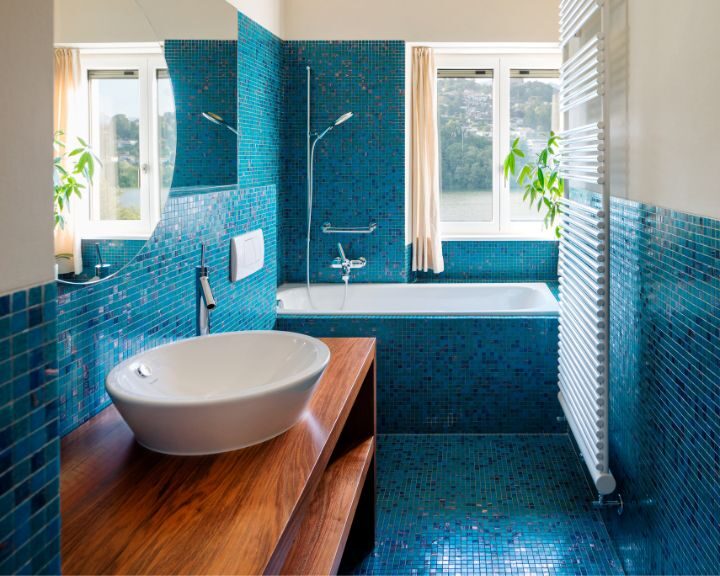 What are the aspects to consider when designing a bathroom?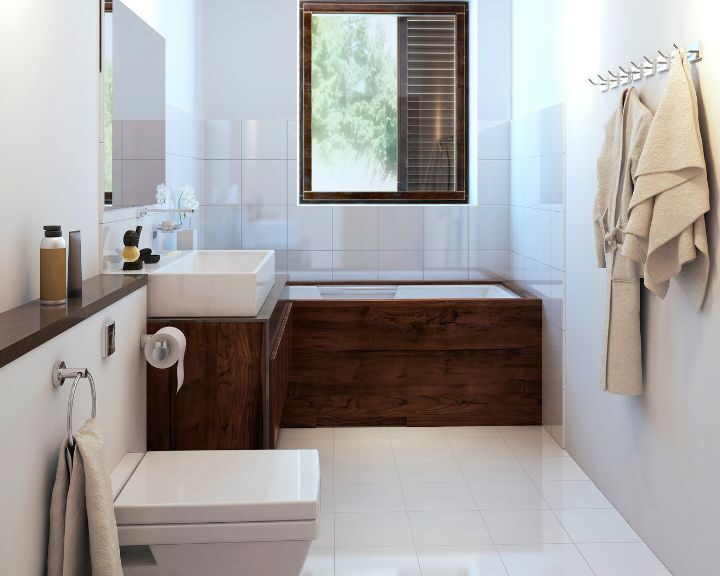 Frequently Asked Questions
Professional Bathroom Design Near Me
At Venice Bathroom Remodels, we provide professional bathroom design services to customers in and around the Venice area. Our expert designers have years of experience in creating beautiful, functional and comfortable bathrooms that reflect our clients' unique style and preferences.
Our bathroom design service includes a detailed consultation with our clients to discuss their vision for the space, as well as their needs, preferences and budget. Based on these discussions, we develop custom bathroom designs that incorporate the latest trends, technologies and materials to create a truly stunning bathroom.
We are proud to serve the following areas:
Englewood

Laurel

Manasota

Nokomis

Osprey

South Venice

Vamo

Venice East

Venice Gardens
If you're looking for a professional bathroom design service that can transform your bathroom into a beautiful and functional space, contact us today to schedule a consultation. You can call us or fill out our online enquiry form, and we'll get back to you as soon as possible to discuss your project.